Face of Velixo – Guy Millar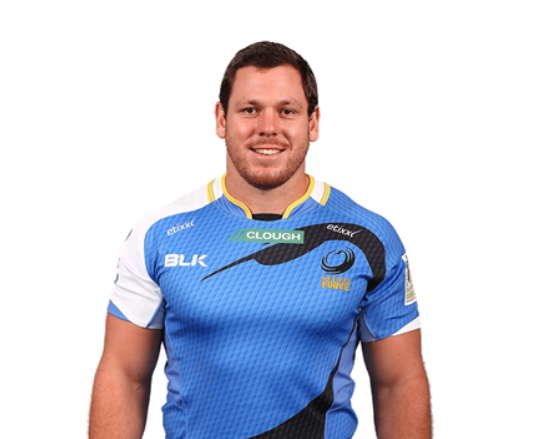 Our team at Velixo combines talented and versatile people from all walks of life. Working together every day, we get to know each other's stories, so now it's time we share one of them with you.
We are proud to introduce the Face of Velixo for November 2019, Guy Millar.
Having lived in 4 countries already (South Africa, Australia, New Zealand and now France) Guy is wise beyond his 27 years. With a Bachelor of Science from Sydney University and now a Masters of Computer Science, Guy has also been working for Business Intelligence Software house Alchemex Australia since 2012. But that's not all. He is also currently a Strategic Adviser to Sports Tech Group. And he has managed all of this whilst playing full-time professional rugby for teams such as The Pulse Energy Highlanders and Biarritz Olympique.
Now offering client support for Velixo Reports, we are both excited and proud to have Guy Millar on our team. We spoke with Guy about BI software, keeping his cool and how being efficient in business (and life) lets you do more of the things you love.
At what point did you realize you had a passion and aptitude for computers and technology?


When I was 11 years old and living in South Africa, I would get old computers and take them apart, and try to put them back together. I just found them interesting and would try and change them or reboot them. Whenever my family would get a new TV, laptop or phone, I would be so excited to set it up and learn about it.

Tell us a little about Alchemex and why Alchemex is a key distributor of the Velixo product?

Alchemex is a business intelligence house that sells reporting, forecasting, and dashboarding software.
Alchemex has been active in the same market, that Velixo operates in, and has established relationships within the market that sells MYOB advanced. Whilst the products do compete at one level, they complement each other and Velixo is the an obvious solution for financial reporting in MYOB advanced, so we are proud to have it as one of our products.

How do you manage to play full-time professional sport, study a master's degree, be a consultant for Sports Tech Group, support Velixo and work for Alchemex?

Other than drinking lots of coffee, I aim to be efficient in most things I do. Because I am living in France, and Alchemex is based in Australasia, I am awake at 4 am. That way I have 4 hours to get through work, support clients and have meetings before my rugby job starts. When I finish training in the evenings I come home and do a few more hours work for Velixo, Sports Tech Group. On the weekends I get through my university work.
Although rugby is physically demanding, there is a fair bit of downtime. Each week there is usually a full day off, there are also days when we are traveling and we might have 10 hours on a bus or plane, so I make sure I use my time wisely. I don't play PlayStation or cards. I bring my laptop, stay off social media and try to do my work.
Some people have said to me "you're crazy, you need to chill", but for me, it would be crazy to not be doing this. I need to be challenging my mind, not just my body. It's important for mental health.

The reality is, rugby (and playing professional sport) doesn't last forever and one day when I do finish, I know I have enough education and experience working elsewhere, I can jump right into the next stage of my life with enthusiasm. You see so many players who struggle with mental health issues because they are only identified as an "athlete" and that's something I am very aware of.

It's not impossible to juggle multiple jobs, you just need to prioritize. I also make plenty of time for my girlfriend, family, and friends.

What is your favorite thing about working with Velixo?

From a technology standpoint, Velixo is awesome. I can see the current benefits, but also the potential for the software. If you can use excel, you can use Velixo and that's what makes it so great. It's easy to install and use. I also enjoy working with Gabriel (The Founder of Velixo) he is super smart and hard working.

What is your least favorite thing about technology right now? What are you most excited about?


My least favorite thing about technology is the overuse of social media. I have Instagram and Facebook, but I aim to spend very minimal time on them. I think if you find yourself spending more than 1 hour a day on social media then that can be a problem. It's sad that nowadays people are so obsessed with taking selfies and getting 'likes' to help them feel important. I am thankful that I reached the age of 21 before I even got Instagram. I had a personable childhood and teenage years.

Technology is developing at an exponential rate, it's exciting and somewhat scary to think of where it can take us in the next few years. I would love for travel to become faster… it's a long way home to Australia right now.

Working in tech support, you sometimes deal with customers who are stressed, frustrated and confused. How do you stay calm and ensure your customers do too?

The software usually doesn't 'just break'. There is often a reason for something going wrong, and the best way to fix it is to work through my process, to find the source of the problem.

Provided I can get the access I require, it is better for me to get the full picture, and to be left alone to troubleshoot while the customer has a cup of tea or coffee. Coffee generally makes everyone happy. So I get the work done, while they take a break, and hopefully return to a solution.

Who is someone you look up to and why?

My dad, Chris Millar. He can make something out of nothing, loves his family and would do anything for us. He is so selfless and hardworking.
Velixo Newsletter
Subscribe to our newsletter to receive news and announcements.